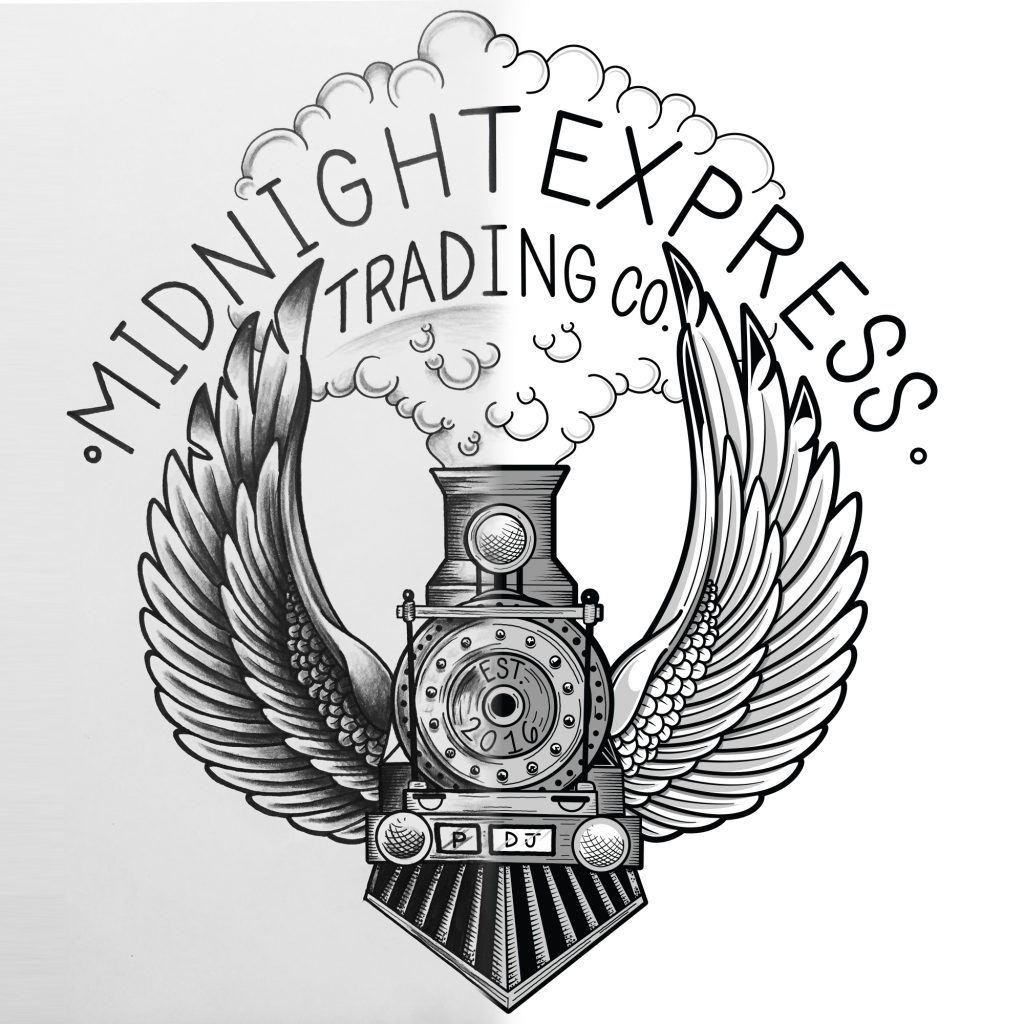 Midnight Express Trading Co. – VECTOR CONVERSION
I created these Vector Illustrations for Jeana Jane (@jeanajanetattoos), a tattooer/artist from San Louis Obispo, CA. Jeana provided the original, ink drawings and I did my best to portray her awesome illustrations.
'Midnight Express Trading Co.' is an art/apparel company started by Jeana, her husband Dave and one other mystery individual. I met Jeana Jane through her husband, Dave Pickup (@cityslickpinstriper), an extremely talented artist/pinstriper/sign painter.
CLIENT:
Midnight Express Trading Co.
Jeana Jane and Dave Pickup
@jeanajanetattoos @cityslickpinstriper
LOCATION:
San Luis Obispo, CA